New Books About Pets for September!

Pet Gazette of Brevard is happy to showcase these authors and their books about all kinds of pets!
Pick up a book! Reading is fun!

(For information about purchasing the books, please visit ValerieAllenWriter.com or email to VAllenWriter@gmail.com)

©2001-2023 Pet Gazette, Inc.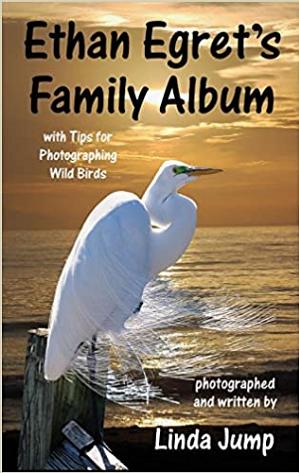 Ethan Egret's Family Album

An Easy Reader Book
by Linda Jump
Amazon.com/dp/B00533F0FY


An easy reader book for children 5 to 10 featuring color photographs of a Great Egret's life. Share Ethan's story and photo album as he finds his mate Emily and raises mischievous chicks in his Florida wetland home.
Visiting Day

A short story
by Valerie Allen
Amazon.com/dp/B07FWF47T9


Who loves this cat? To know me is to love me. What happens when you don't know me? Does the love continue? A poignant short story about love and caring.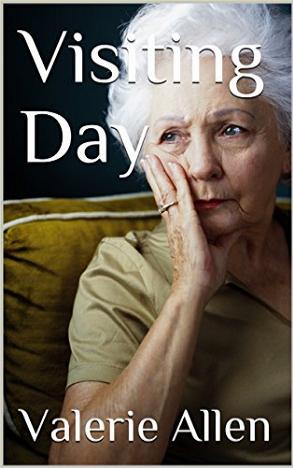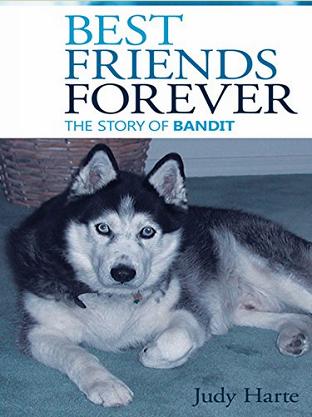 Best Friends Forever
The Story of Bandit
A Novel
by Judy Harte
Amazon.com/dp/B0792WPW2R

If you have lost a beloved pet or have one that is getting older, this book was written for you, to give you hope.

Rainbow of Mine

A Picture Book

by Kandi M. Siegel
Amazon.com/dp/1517671701


A poem-formatted book that describes the meanings of the colors of the rainbow in a way that preschoolers to first graders can easily understand.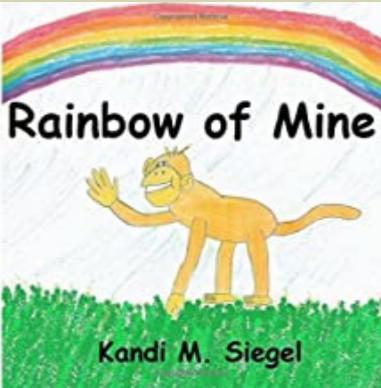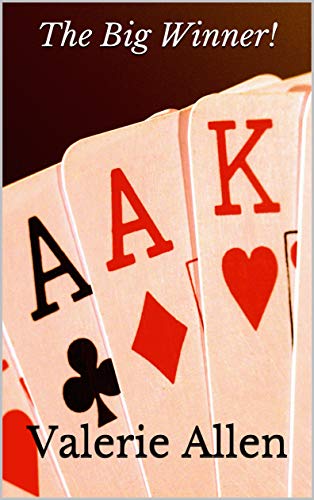 The Big Winner!

A short story

by Valerie Allen

Amazon.com/dp/B0875Y7QFR


Jinx, the parrot, is upset! "Jinx is upset. Jinx is upset.
"
A humorous story about a battle of wits and wills between a mother and daughter and it has Jinx upset! Who's running whose life? Who turns out to be the big winner? Can it be a dead heat?
Too Late to Pray
A Novel

by T. W. Lofgren
Amazon.com/dp/B092FL7SGB


Ancient prophets spoke of the End Times, and so it came to pass. The Forever Wars over, disease and famine took their toll, and human civilization collapsed. Through it all, Pastor Thomas Speaker struggled to keep hope alive by counseling his listeners and providing spiritual guidance and practical knowledge for survival.
Evil, too, remained ever-present, ever-threatening, ravaging the vestiges of a broken society and feeding on those left behind one survivor, Thomas Henry Edward Cat, had a special gift, one he believed would connect all creatures everywhere. To do so, he must journey across Mid-America and pass this gift on to the Pastor. He would need a little help from his friends.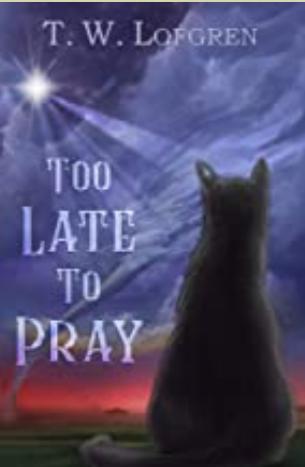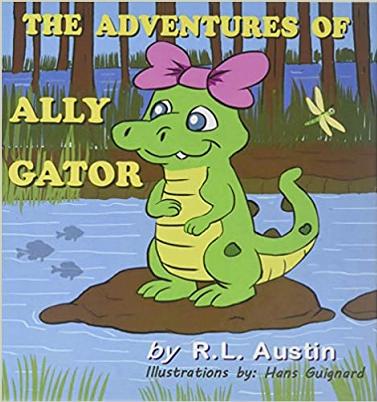 The Adventures of Ally Gator

A Picture Book
by R.L. Austin
Amazon.com/dp/1495161684


A heartwarming tale of
Ally Gator
and her friends in the swamp. Ally finds an egg and tries to locate its family. The egg hatches to reveal a baby duck. When Ally discovers the ducks in the local pond have left for the winter, she names the duck "Lucky" and raises him herself. The ducks return and Ally reunites Lucky with his family. She is sad to see him go, but happy he is with his family. Lucky tells Ally that she is also family, and they become the happiest family in the swamp.
A Special Person to Ride

A Middle Grades Book
by Marc O'Brien
Amazon.com/dp/B0089YLZJ4


How do you teach a special person to ride? The author creatively pairs fiction and non-fiction into a heartwarming story about therapeutic horseback riding and the trusting relationship formed between a horse, its rider, and volunteers. This is a valuable lesson, which cannot be learned in the classroom!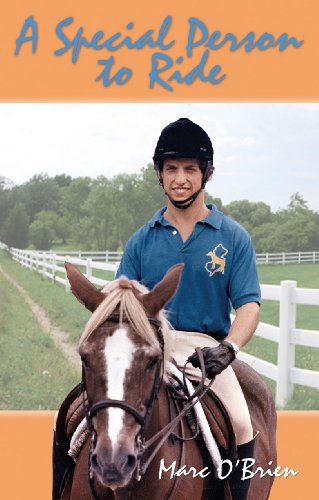 ©2001-2023 Pet Gazette, Inc.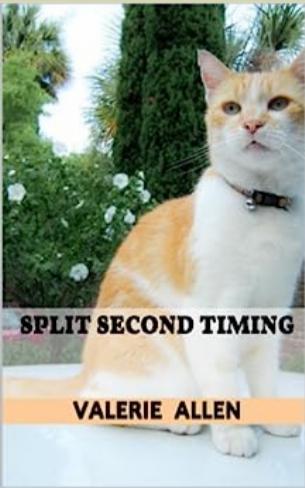 Split Second Timing

A short story

by Valerie Allen

Amazon.com/dp/B00H8XEO6S


The cat did it! That kitty is causing havoc in a family already at the breaking
point. What will it take to keep them from going over the edge? Family members, each engaged in meeting their own needs, are faced with a sudden
crisis. Each reacts with a surprising depth of emotion and begins to understand their true value within the family.
A Wiggles and Wags Tale: Coming Home

A Picture Book
by C. R. Lalla

Amazon.com/dp/B096TN7QJB


This is a sweet story about the adoption of little dogs who were abandoned and homeless. The story addresses the sad fact there are many abandoned, abused, and homeless pets. It describes the causes and how one may help prevent this type of abuse. The book also points out the responsibilities of pet ownership, which is an important lesson for children and parents. It allows the reader to realize how rescuing a homeless pet (if the proper choice) could bring joy and enrichment into their lives. Children as well as adults will become more aware of this epidemic and more responsible when choosing a pet.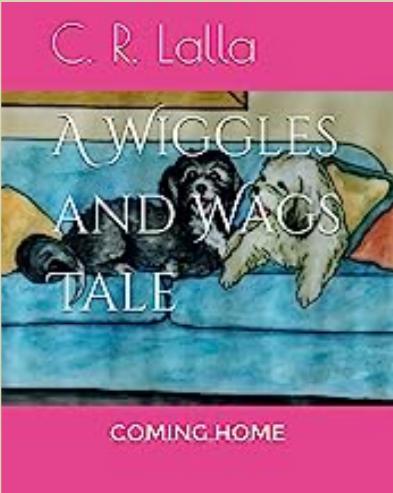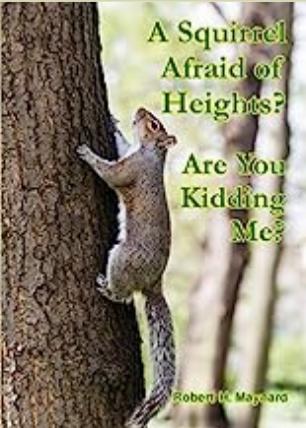 A Squirrel Afraid of Heights? Are You Kidding Me?

A Middle Grades Book

by Robert H. Maynard

Amazon.com/dp/0997252367


Bobby is a squirrel born with a fear of heights. How does he survive the

demanding wilds of nature? Not easily. His harrowing life-and-death

adventures are not for the faint of heart. Come explore!
Hayden and the Honey Farm
A Picture Book
by Brenda Spalding
Amazon.com/dp/153877717


Grandma needs some honey for cookies. Hayden visits a neighbor who has a honey farm. There he learns how Mr. Albright gets the honey from the hives. A jumping-off point to explore the life of bees and how they are so necessary for our ecology.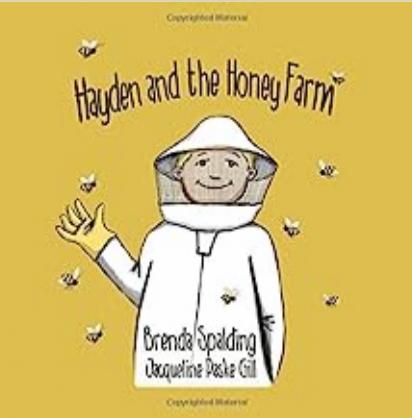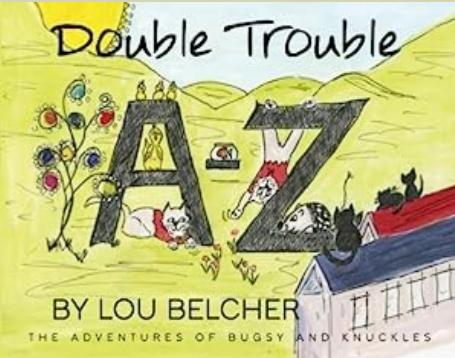 Double Trouble:
The Adventures of Bugsy and Knuckles
A Picture Book
by Lou Belcher
Amazon.com/dp/1502552930

A view into the lives of Bugsy and Knuckles (two 4-year old cats who refuse to graduate from kittenhood
into adulthood). The cartoon version of these lovable boys shows the adventures of Bugsy and Knuckles
through their choices of four words for each letter of the alphabet. This is a book of whimsy, created to
make cat lovers of every age smile and maybe even laugh. Narrated by Checkers the Mouse, this is a
unique perspective on two brothers who turn running amok into an art form.


Leisureville
A short story
by Valerie Allen
Amazon.com/dp/B00MW8IM08

Is it really the cats that are driving his wife crazy? A couple seeking the joys of retirement begin to wonder if some of the sparkle has vanished from their golden years.
A humorous story about a young woman who alters her relationship with her husband, after dealing with her parents' adjustment to their retirement years.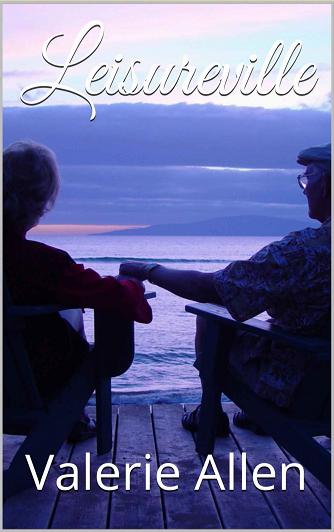 Katelyn's Crow
A Middle Grades Book
by Mary Laufer
Amazon.com/dp/1737442000

When 11-year-old Katelyn Clark discovers a scrawny baby crow, the wildlife refuge tells her to put
the bird back where she found it. But won't he die without his parents?
Katelyn is determined to keep him alive, and her new friend, Maddie, is eager to help. As the young crow spreads his wings, Katelyn and Maddie begin to test their own. How much trouble can two girls and a mischievous crow get into?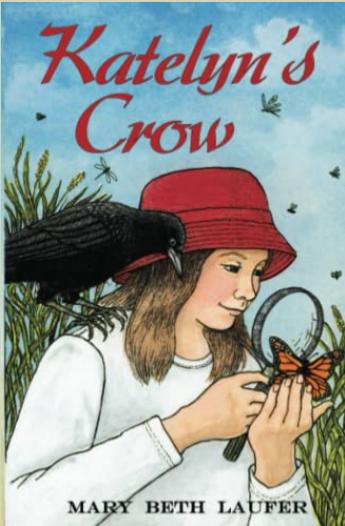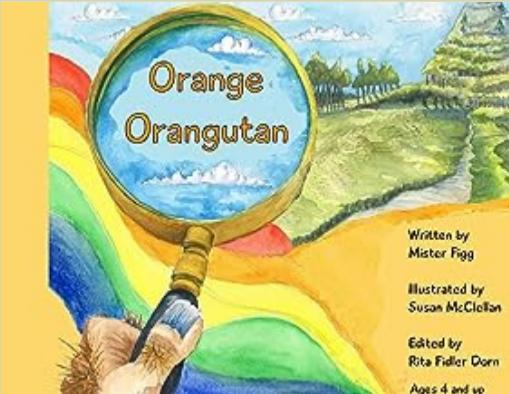 The Orange Orangutan
A Picture Book
by Mister Figg
Amazon.com/dp/1072562030

After school, a child sees an orange orangutan doing something that is odd. He goes to find out the reason for the orangutan's actions and ends up in a walk to discover why other animals are also doing things they don't normally do. Join in and find the answer.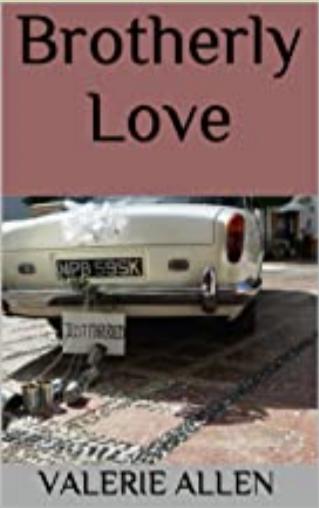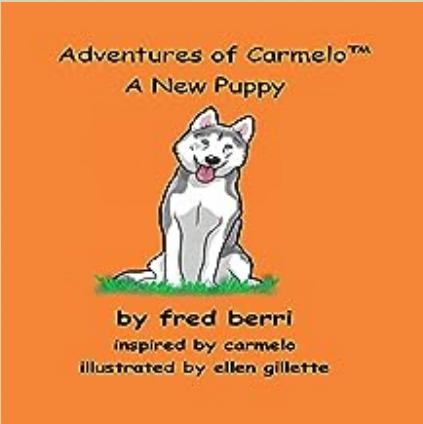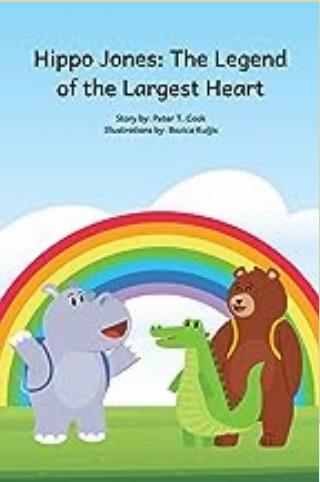 Brotherly Love
A short story
by Valerie Allen
Amazon.com/dp/B01N5QDO5B

Have the dogs been invited? A family wedding! What could be more joyful and exciting--and it is very
much so, especially for the parents of the groom. Two conniving sisters endear themselves to their
soon-to-be sister-in-law, which leads to a surprising outcome for all involved.


Adventures of Carmelo:
A New Puppy
A Picture Book
by Fred Berri
Amazon.com/dp/B0B37NY4Q4

The Adventures of Carmelo is a series of children's learning stories. These stories help children
understand new adventures, teaching respect, listening, following instructions, understanding
responsibilities, keeping a promise and to be brave, and that it's okay to be scared when facing a new
adventure.

The Canine Cures: A Guide to Breaking Your Dog's Bad Habits

A Nonfiction Book
by Jessica Broyles
Amazon.com/dp/1735912018

Are you tired of your furry friend constantly chewing on your shoes, barking incessantly, or jumping
on guests? Look no further! In
The Canine Cure: A Guide to Breaking Your Dog's Bad Habits
, I will
show you how to transform your pup into a well-behaved, obedient companion.
Hippo Jones: The Legend of the Largest Heart
A Picture Book
by Peter T. Cook
Amazon.com/dp/B0BNW9DG4G

Born different, Hippo Jones is the exhilarating tale of what's possible when you believe in LOVE.
With a heart seven-times BIGGER than normal, Hippo Jones shares with the world his special powers
of love and kindness to overcome bullying and hardships, and make new friends along the way!
You'll love this instant classic for both yourself and your child!