Look for Pet Gazette of Brevard
at area pet supply markets,
veterinary offices, restaurants,
retail establishments, groomers,
libraries, pet stores, thrift stores,
rec centers, health food stores,
hardware and grocery stores.
If your place of business is full of people and you would like to offer them the
Pet Gazette, please give us a call!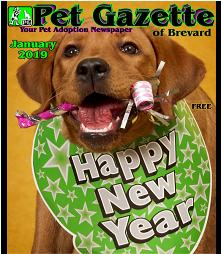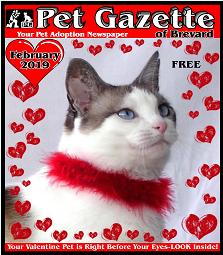 Pet Gazette is in its eighteenth year in Brevard County.
We've had some great-looking covers. Below are from past issues...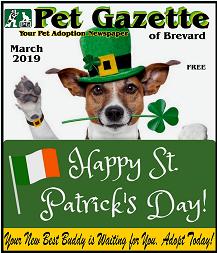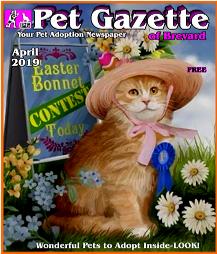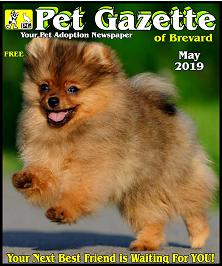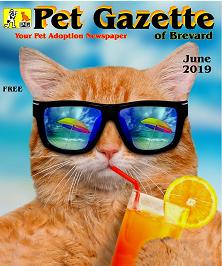 November 2019

Adopt a shelter pet today!!